Retrofit Your Existing Valve
You don't need a special valve or tools to use BVS – just a standard quarter-turn ball valve. COMPLETELY HASSLE FREE.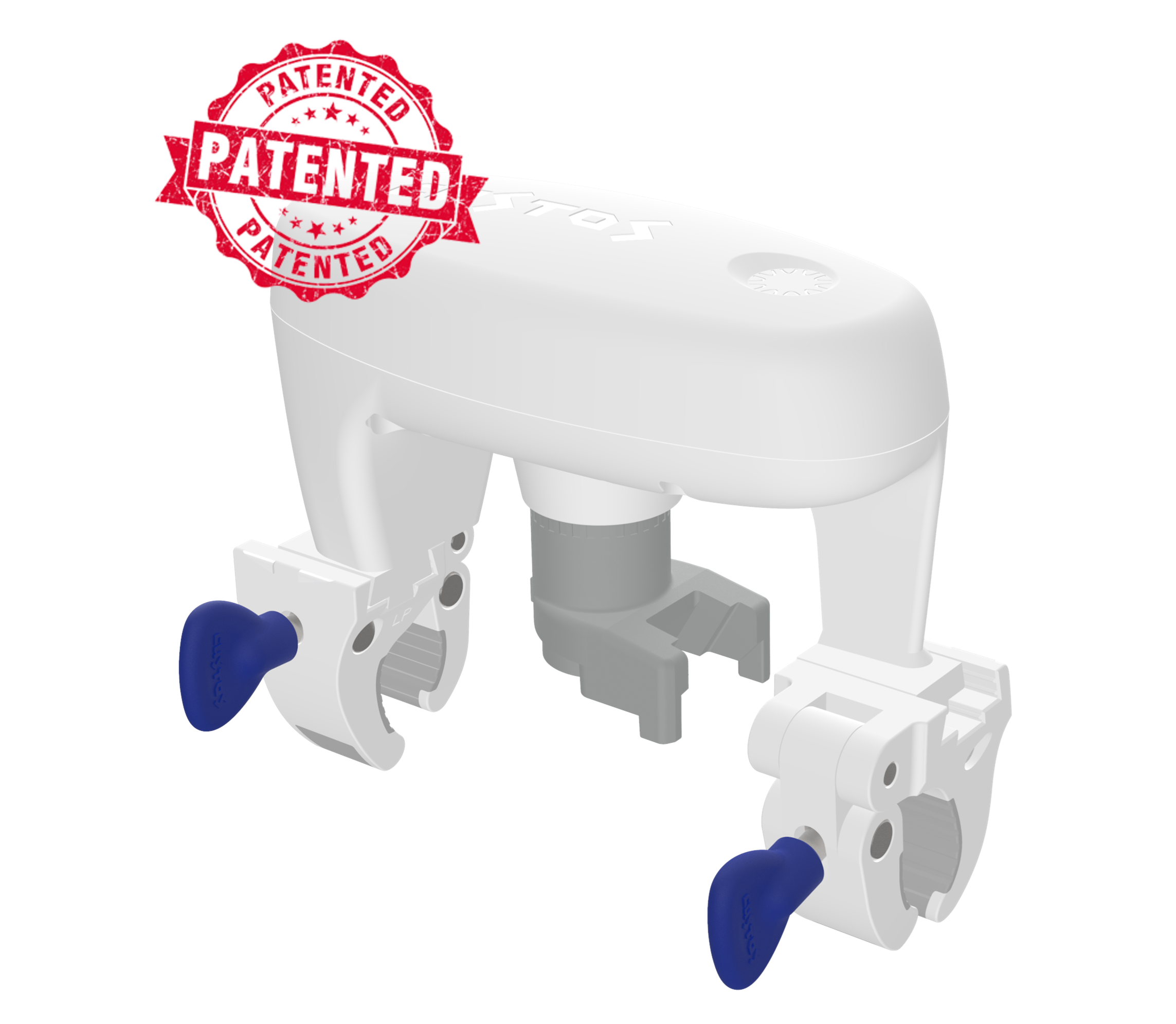 Adjustable Clamp Span
Range from 0.5~1.25 inches to cope with over-sized valves, pipes and/or elbows. BVS (Ball Valve Servo) is the most intelligent motor servo for ball valves on the market
Installation in 20 seconds
No pipe cutting, no plumber
Automated calibration
Patent NO.:
ZL 2019 1 0505506.0
US 10,995,876 B2
US 11,233,501 B1
US 11,493,141 B1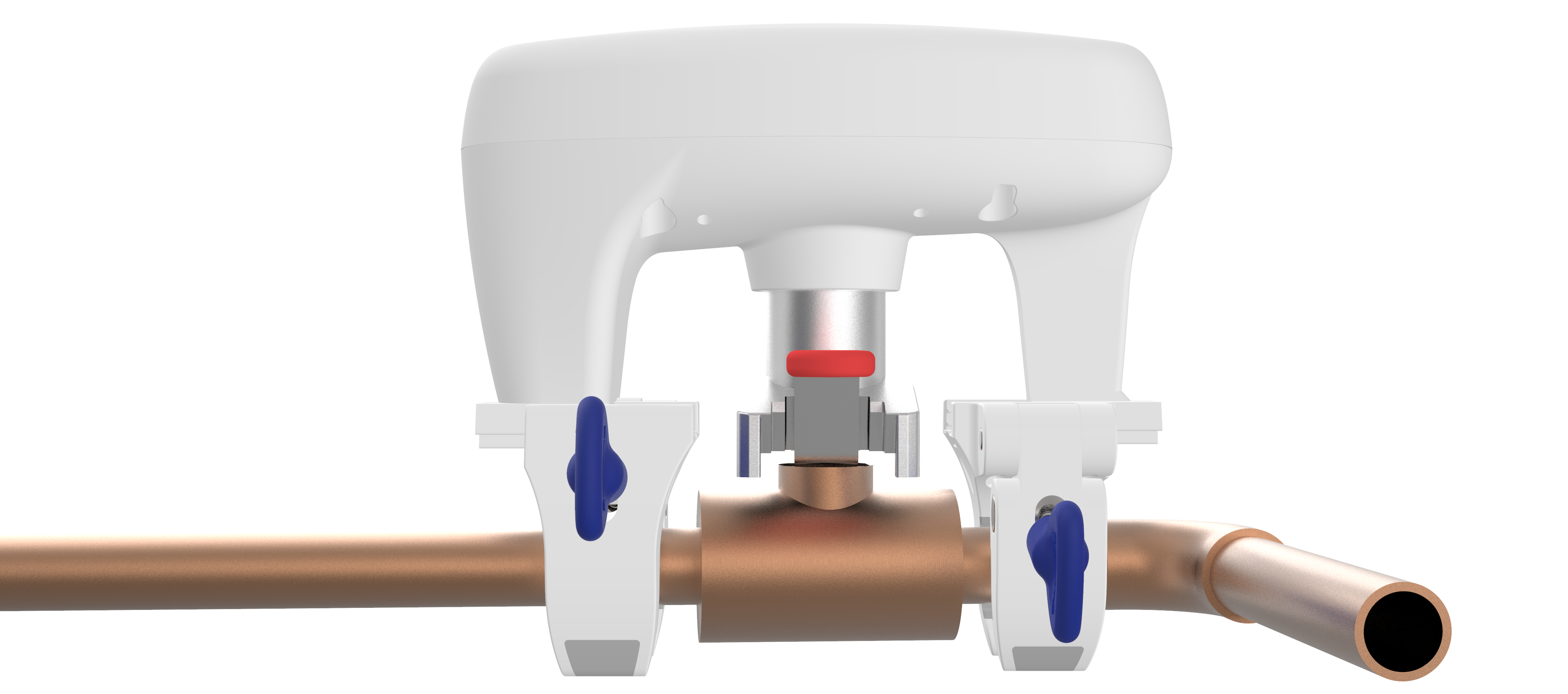 Close elbow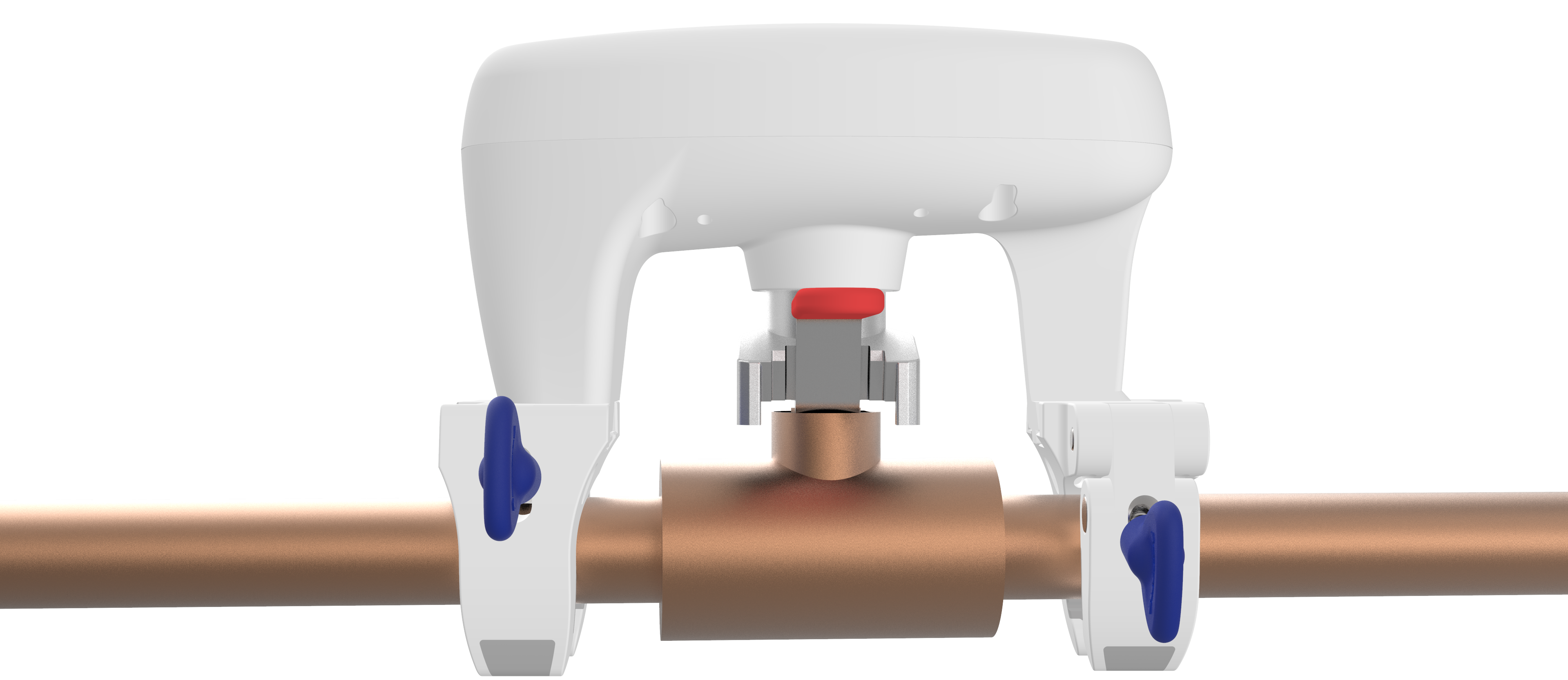 Common case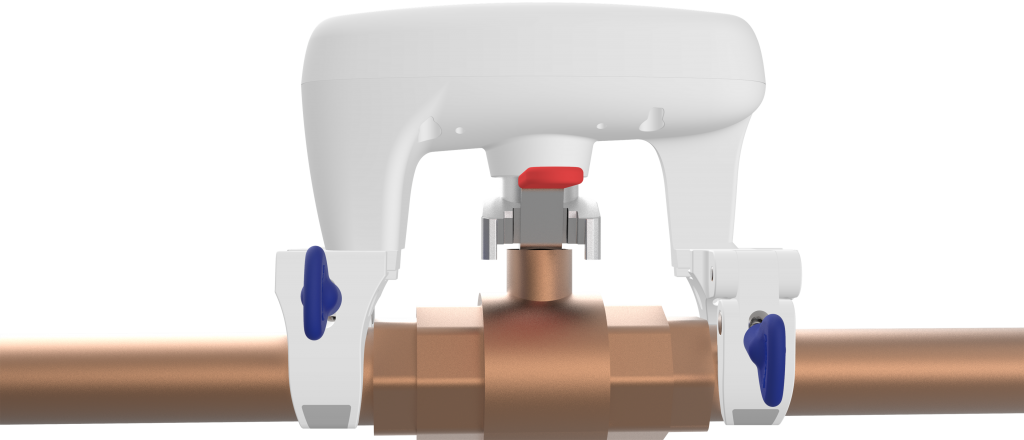 Oversized valve
Reasons Why
BVS is the Pro
The Valve Controller snaps over the existing water main valve & will automatically stop the water supply when a leak is detected.

No Tools Needed
Just snap on and tighten 2 clamps. That's it!
Installation is done in about 20 seconds.

Outdoor Rated Water Proof
Housing is made of special UV resistant resin with IP66 water proof rating, Custos BVS is engineered from the ground up for outdoor deployment. (avoid direct sunlight)

Intelligent Mechanic
Adaptive torque control can deal with even the toughest valve with ease. It knows where it should stop (1/2000 turn precision) without over turning giving the level of torque needed on demand.

No Plumber Required
This is an easy DIY installation. There is no need to cut pipes, therefore, avoiding the potential for leaks.

Works Standalone
Integrated Water Detection Probe and Freeze Detection.

Optional Backup Battery
Smart and scalable capacity (Model Custos SPS, sold separately).
Dimensions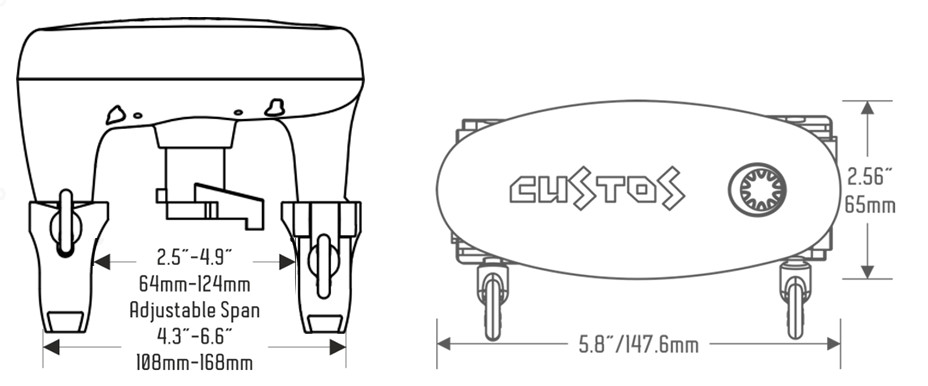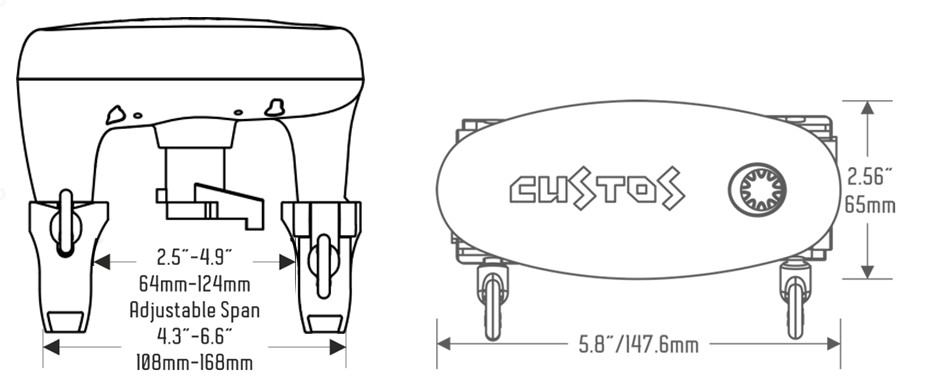 Feature/Function
 BVS
Max Drive force

Smart adaptive torque up to 8N.m, MCU will determine the minimal needed force by advance control feedback algorithm

1/2200 turn positioning precision

Adjustable Opening

0-100% precise control

Pipe/valve sizes to fit

From ½ inch to 1¼ inch

Outdoor use

Yes

Water proof

IP66

UV proof

Yes

Inter clamp clearance

2.5~4.9 inches user adjustable

In small space or with elbow

99% OK

Supported RF Protocol

Ubilink, Z-Wave and LoraWAN

Calibration for valve handle Alignment

Automatic alignment check and self calibration in need

Authentication & encryption

Yes

Back up battery

Optional Smart Power Station,User Scalable  1-4 X 21700 Lithium rechargeable battery, max 70W

Smart battery reconditioning

Yes